CRISM
Dune images are available from the CRISM Image Gallery.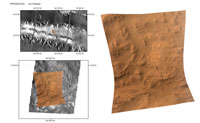 THEMIS
The Mars Odyssey Mission THEMIS website has several image galleries. You can find an updated dune image in the "Image of the Day", and the full listing in the "Map of All Images". You can also read THEMIS feature articles and research based on the images in "THEMIS Features".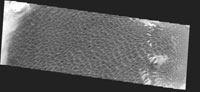 MOC
Though not necessarily as current as the other image galleries, images of dunes are available from the MGS MOC Captioned Image Releases webpage.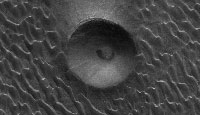 HiRISE
Because HiRISE is still in its infancy, the image gallery isn't divided into as many topics as it certainly will be in the future. However you can view all image topics at the MRO gallery.