Rare Photos by Early NASA Astronauts for Sale
16 October 2017
Did you know famous NASA photographs captured by astronauts are objets d'art these days and are auctioned and sold for a considerable price tag? Skinner Auctioneers and Appraisers in Marlborough, Massachusetts will allow people to leave bids online starting later this week. The live auction of these vintage photographs will take place on November 2. Familiar images to most people, include astronaut John Glenn's 1962 photo of the sun illuminating the Earth (shown below), the first ever photo of the Earth from space taken by a person.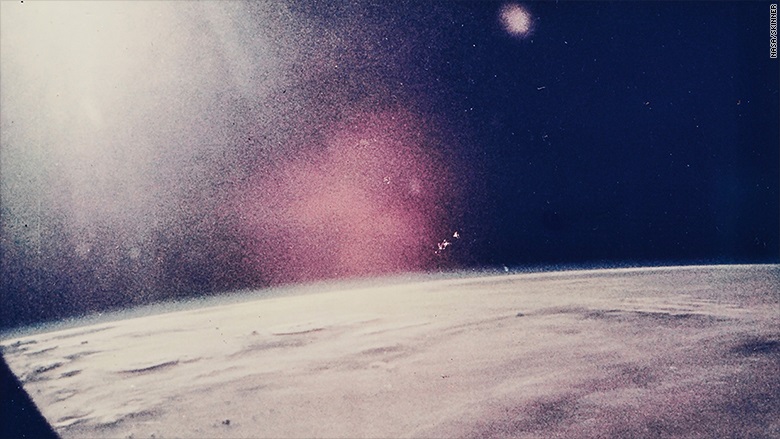 Buzz Aldrin's 1969 photo of his own boot print on lunar soil is another famous image for sale. Other photos include a shot of the original seven project Mercury astronauts, the Nile River and the Red Sea from space, and a print of Eugene Cernan, the last man on the moon.
Michelle Lamunière, a specialist in fine photography at Skinner, says the 445 images for sale from 1961 to 1972, are each worth anywhere from $300 to $9,000. Many of the photographs have original NASA marks, captions, identifying numbers and Kodak paper watermarks. The images are not reprints but original, gelatin silver or chromogenic prints produced by NASA following the Mercury, Gemini and Apollo missions. The good news is that although you may not score an original, you can always revisit famous photographs at NASA.