Astrogeology Welcomes New Director
12 August 2018
Acting Southwest Regional Director, William R. Guertal, announced the selection of Justin Hagerty as the new Director of Astrogeology Science Center on July 5, 2018. Justin assumed the new role on July 22 and succeeded Laszlo Kestay.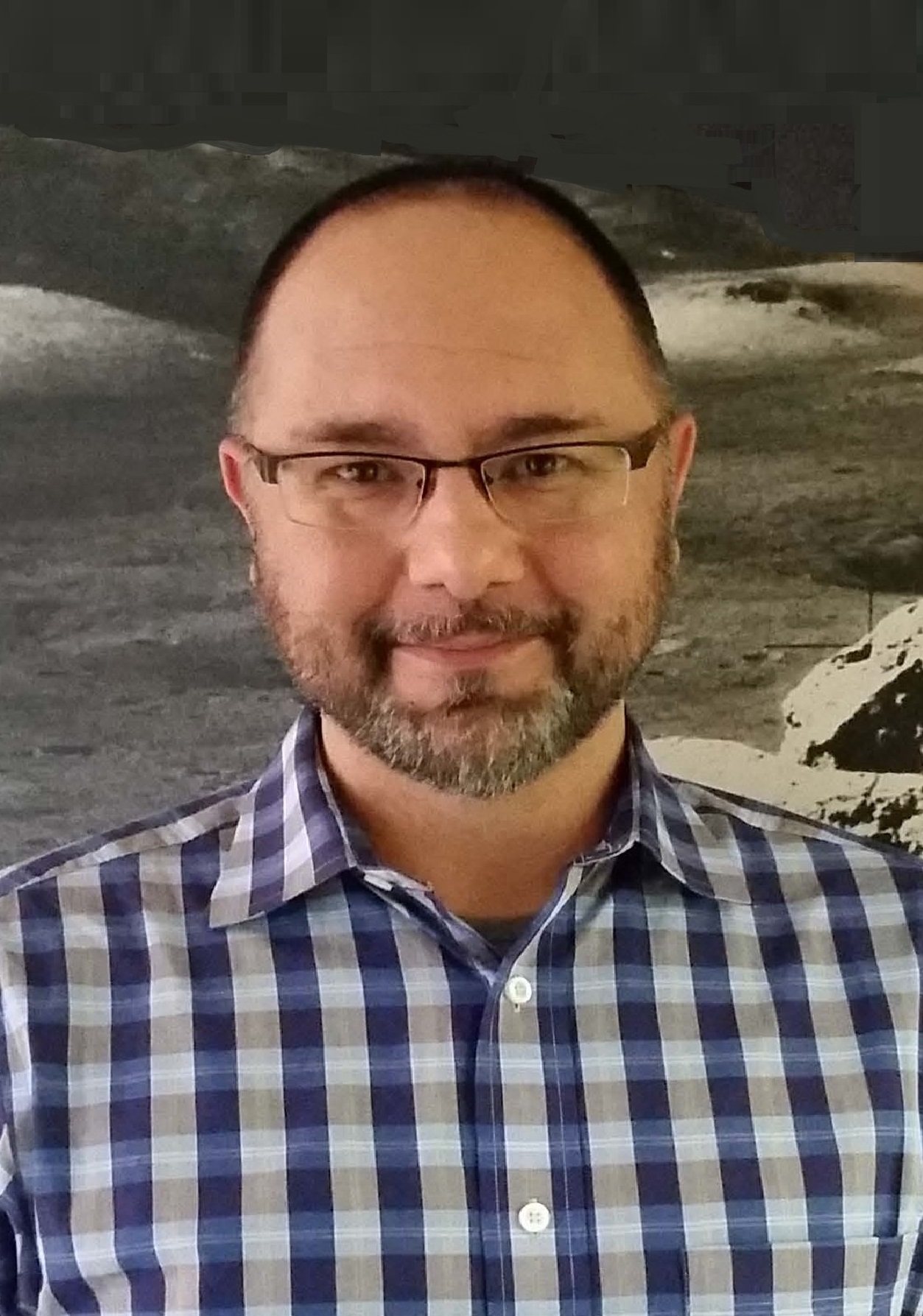 Astrogeology Science Center Director, Dr. Justin Hagerty
As Astrogeology's new director, Justin will oversee 86 employees including civil service and contractors, and has performed management roles many times before in other positions. He holds a Bachelor of Science with honors, a Masters, and a PhD degree in Earth and Planetary Sciences from the University of New Mexico, in Albuquerque. Justin said,
"I am honored to be given this opportunity, and I look forward to serving all of the talented and driven people that make up this incredible center."
Justin has a decade of experience in planetary science having managed cooperative science projects from inception through delivery, leading interdisciplinary and international groups through planning and implementation of mission goals, competitively obtaining multi-year funding, and conducting complex scientific investigations, Guertal reports. In fact, in 2012, Justin was a recipient of the Presidential Early Career Awards for Scientists and Engineers, the highest honor bestowed by the United States Government on science and engineering professionals in the early stages of their independent research careers.
Previous Astrogeology Science Center Director, Dr. Laszlo Kestay
The Astrogeology team thanks Laszlo Kestay for 8 years of meritorious service as Director. "Laz provided stable leadership during many budgetary challenges, and developed a healthy and productive relationship between USGS and NASA. The Astrogeology team will continue to benefit from Laszlo's leadership and science expertise," Guertal said. Laszlo returned to his passion of research at Astrogeology, so he will be around.
Laszlo said, "Justin is 'that leader' with skills that can take Astrogeology from our 5th decade to well in the future."
By Janet Richie