Astrogeology Stepping Out for STEM
20 March 2019
Members of the Astrogeology Science Center (ASC) stepped out last Monday night to join with other USGS Flagstaff Field Center employees and the greater Flagstaff Community in a fun-filled celebration of all things STEM (Science, Technology, Engineering, and Math). The 6th annual Flagstaff Community STEM celebration was held at the Northern Arizona University Skydome. Over 2000 people braved the rainy weather to join in the fun and learn about STEM!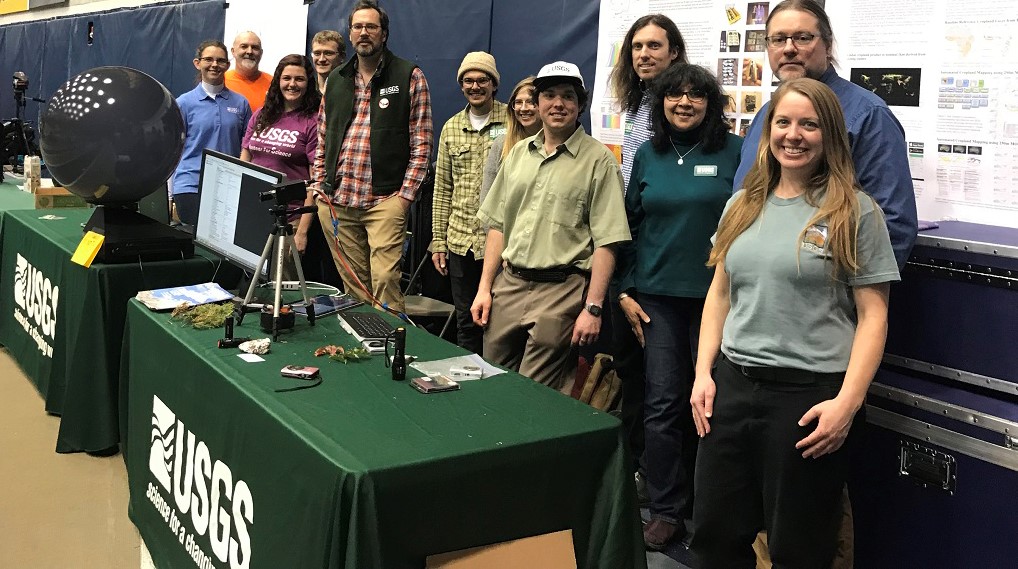 Participants intrigued by the Infrared Camera activity.
Astrogeology employees, along with employees from other USGS Science Centers including Geology, Arizona Water, Southwest Biology, and Western Geography, pleased the crowds with lots of handouts including maps, images, fact sheets, and various kinds of career information. The ASC was among the last STEM Night participants to break down their displays for the evening – having interested community members linger until the very end. The following day, ASC employees began preparations for the upcoming ASC Open House, scheduled for September 29, 2019. On that day, the community will be invited to visit the Astrogeology Science Center for even more STEM and Space-related activities and education! It promises to be a good time for all!
By Patricia Garcia